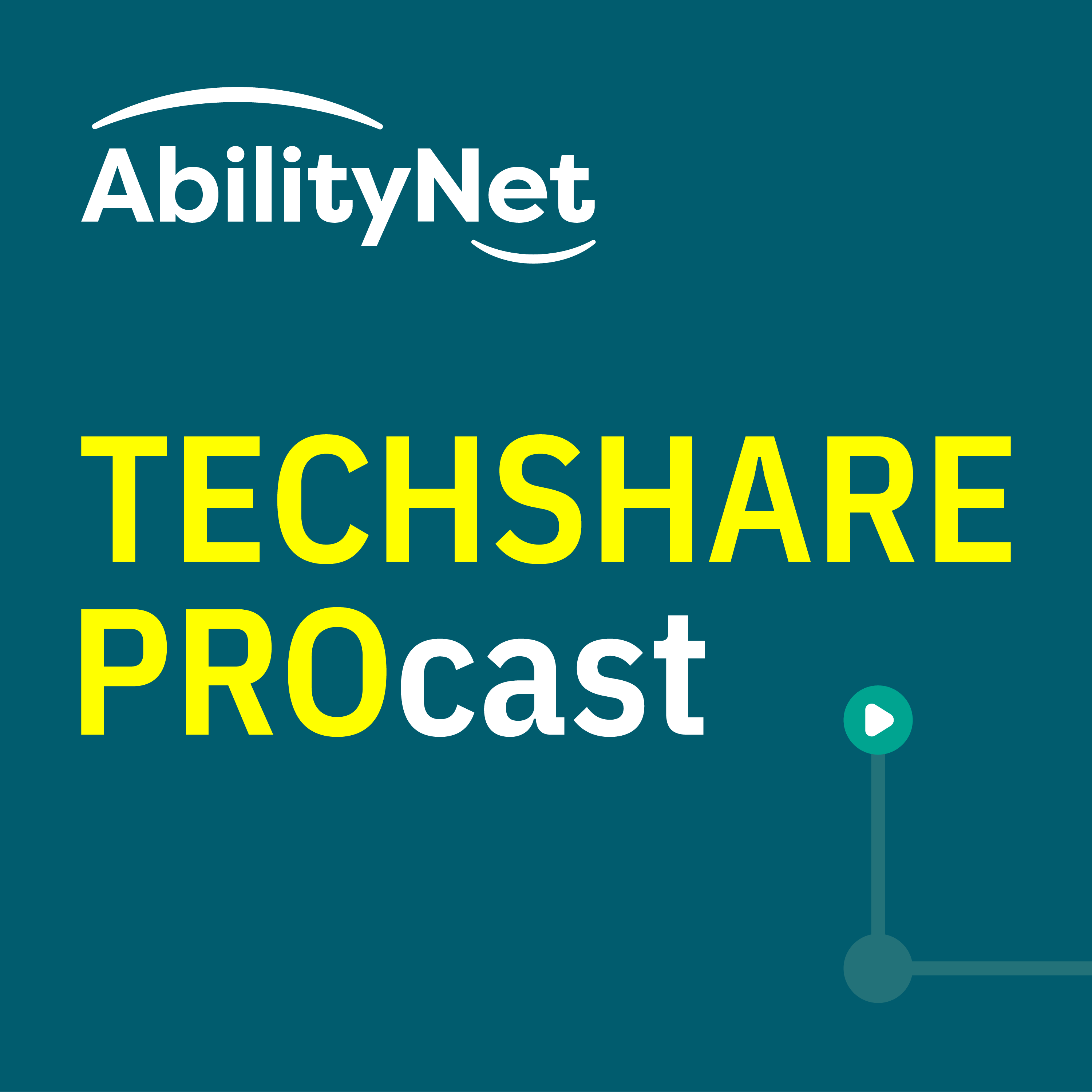 Jonathan Mosen MNZM is CEO of Workbridge, an organisation that "gives employers access to skilled and capable workers, and gives people with disabilities a fair go in the workforce." 
He joins us as the October guest in our free Accessibility Insights webinar series, now on its 16th episode. This podcast is 
Jonathan speaks with Robin Christopherson MBE, AbilityNet's Head of Digital Inclusion, who hosts a monthly online chat with individuals who are each working to improve digital accessibility and digital inclusion. 
Workbridge is New Zealand's largest disability employment agency, and Jonathan is a veteran disability rights campaigner.
A Member of the New Zealand Order of Merit (MNZM) and winner of the Impact Award for his contribution to the disability community, Jonathan's advocacy has led to significant legislative change in New Zealand, including the passage of New Zealand's world-leading copyright legislation which ultimately led to the Marrakesh Treaty. Additionally, Jonathan has held senior leadership positions at global assistive technology companies HumanWare, Freedom Scientific and AIRA.
Jonathan also has lived experience of disability, being totally blind and hard of hearing. He hosts the 

weekly Mosen At Large podcast, which brings a global community together for a live radio show and podcast discussing tech, living with blindness and more.
On this webinar recording, Jonathan and Robin discussed topics including:
Disabled people in education and the workplace
Changes to disability rights and cutting edge technology
The role assistive technology plays in the world today
Leadership, values and the needs of a diverse workforce
You can download a transcript of this session from the AbilityNet website and view the video recording of the webinar on the AbilityNet website, where you will also find additional Q&As.
Get in touch via enquiries@abilitynet.org.uk with feedback, questions and comments.