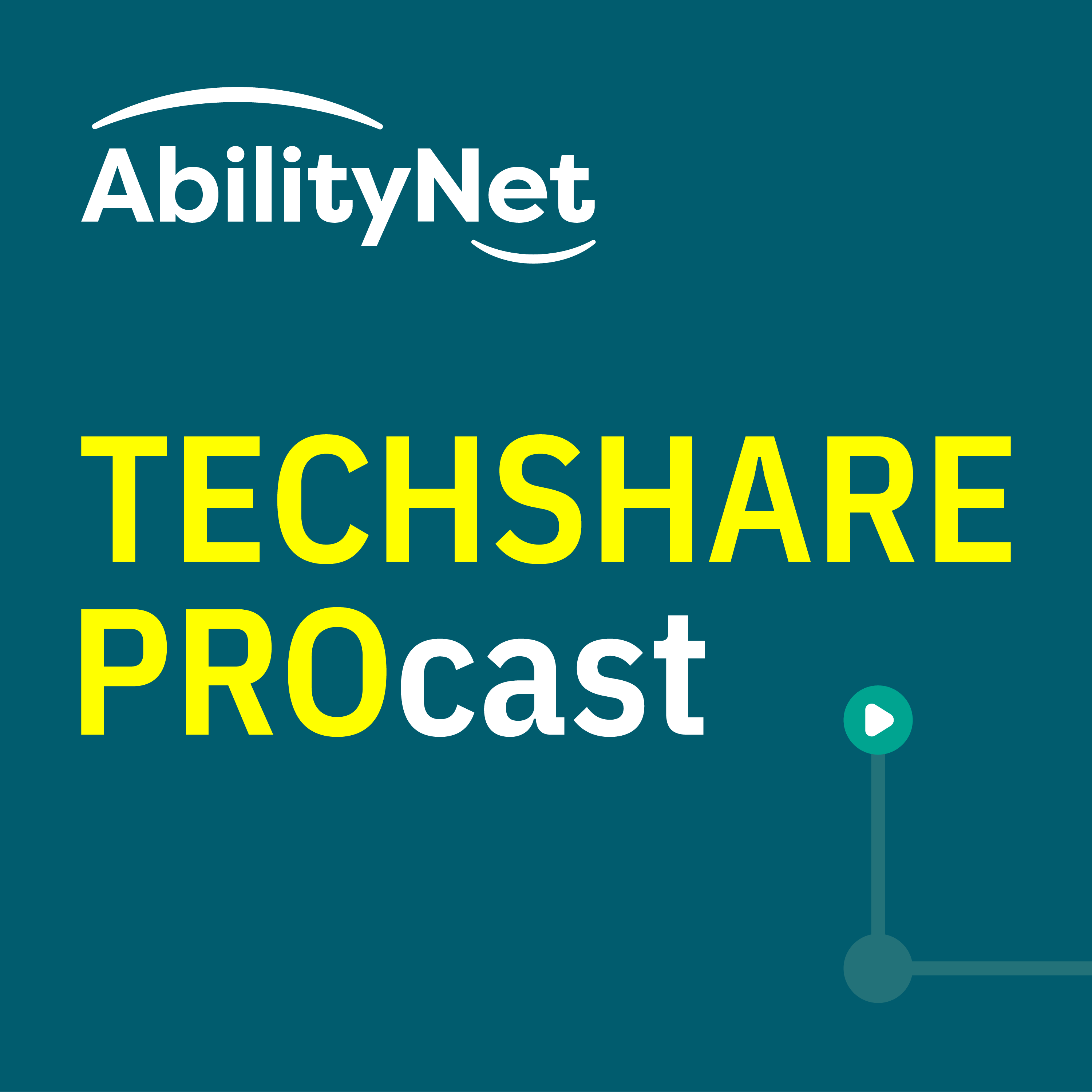 This next full session audio we're bringing you is all about accessible media; that's subtitles, closed captioning and audio description etc. Hear from industry leaders in the broadcast and video on-demand space such as the BBC, ITV, Amazon and Apple about what's the state of play today and what the future may hold. You'll hear from:
Chair -
Sonali Rai, Broadcast Relationships and Audio Description Manager, RNIB
Panelists -
Nigel Megitt, Executive Product Manager, BBC
Sarah Herrlinger, Director, Global Accessibility Policy & Initiatives, Apple
Jane Laurance, Head of Specialist Broadcast Services, ITV
Abhiram Moturi, Senior Product Manager - Technical Prime Video Accessibility and Core CX, Amazon
Mariana Lopez, Senior Lecturer in Sound Production and Post Production, Dept. of Theatre, Film, TV and Interactive Media, University of York
Netflix audio description guidelines. 
Download a text transcript of this episode via the AbilityNet website.
Follow us on Twitter with #TechSharePro2019. Get in touch via enquiries@abilitynet.org.uk with feedback, questions and comments.